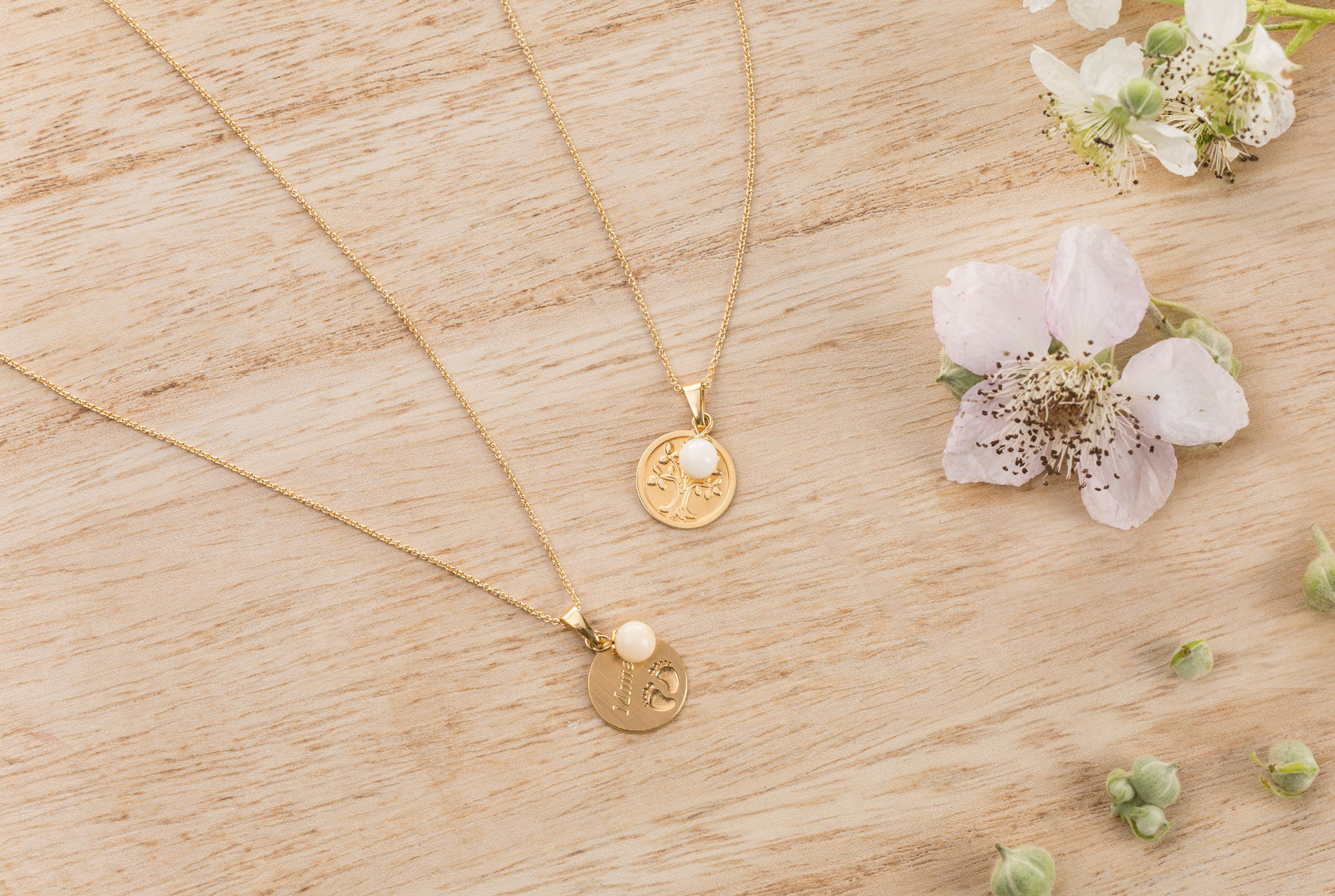 SAFE AND CONVENIENT ORDER PROCESS
After your order we will send you a set with all the necessary utensils home so that you can send your breast milk / ashes safely to our studio. The set contains detailed instructions, a labelled bag and a pre-addressed reply envelope, which also comes with a customs declaration for customers outside Switzerland. This customer service makes the ordering process very convenient and easy for you.
SUSTAINABLE 18 CARAT (750) GOLD
Wherever possible, we use certified eco or greengold for the production of our gold jewelry. This guarantees the following characteristics:
The gold comes from ethically and ecologically sustainable sources.
The gold was mined (Greengold) or recycled (Oekogold) while respecting human rights, social responsibilities and ecological guidelines.
The gold corresponds to the Conflict-Free Gold Standard, no warring parties are supported with the mining (Greengold).
All unique pieces are expertly made in our Swiss studio. In our team we have more than 10 years of goldsmith and laboratory experience. We carefully select all our materials to create high quality keepsake jewelry.
We create our designs with the aim of forging timeless, high quality and filigree pieces of jewelry.